Chleo Van Wyk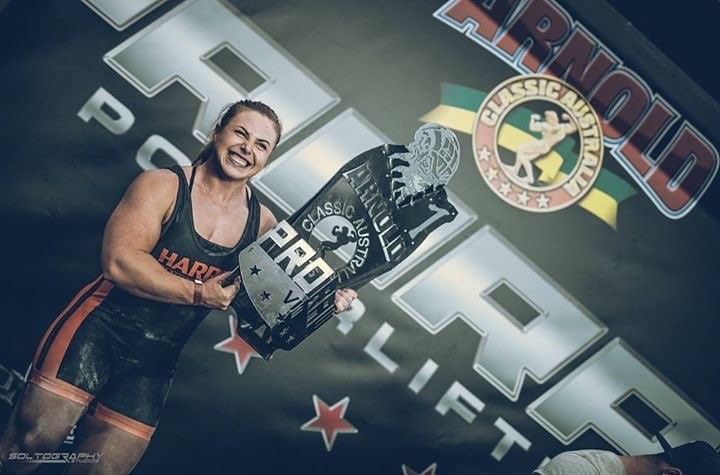 Name: Chleo Van Wyk
Born: Australian
Speciality: Powerlifting
Top Lifts:
Squat: 250kg
Bench Press: 147.5kg
Deadlift: 252.5kg
Total: 650kg
How did you get started in the sport?
My interest in powerlifting first started around my training to compete in bodybuilding. At the time I was training alongside Odell Manuel (Australia's Strongest Male powerlifter) at Goodlife Rockhampton. He noticed my squat, bench and deadlift achievements and encouraged me to compete in powerlifting. I then decided to give it a crack and completed a short four week prep for my first ever powerlifting competition in Brisbane.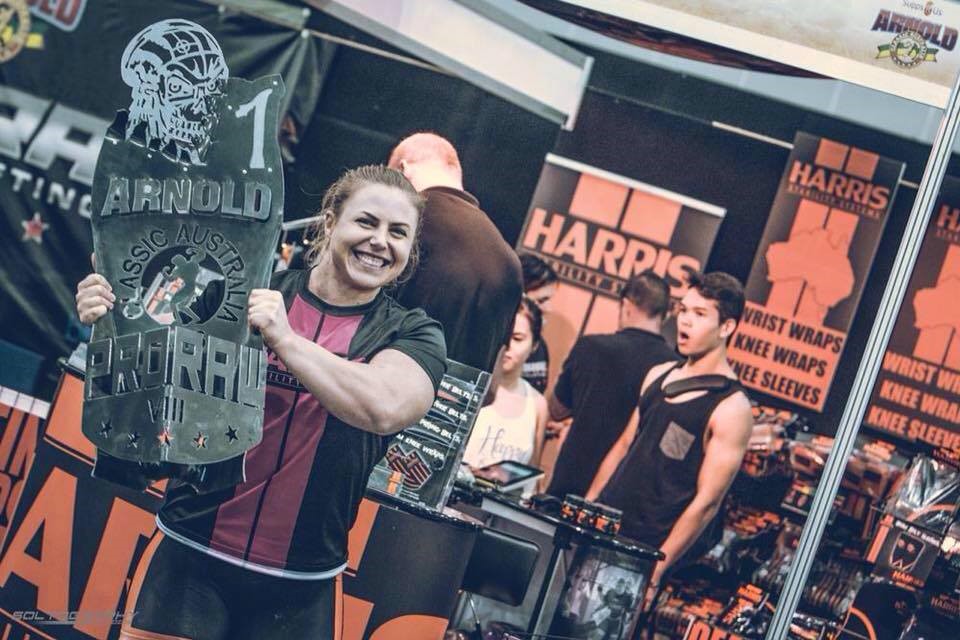 Proudest Sporting Achievement?
Achieving the title of Australia's Strongest Female powerlifter.
What are your competetive goals in the next 5 years?
My competitive goal for the next 5 years is to maintain my title and keep increasing my total. My squat goal in 2018 is 260kg, bench goal 160kg and deadlift goal 265kg.
Why choose Harris?
I choose Harris because their lifting gear is nothing short of quality, it lasts through the toughest training sessions. Their gear has helped support and protect my body on and off the competition platform.