About Us



So why choose Harris Stability Systems?
1.

The highest quali

ty gear for Powerlifters, Strongmen and strength athletes in Australia
2.

Innovations to refine and improve equipment. Working with the best athletes in the world to create superior more effective products through our extensive research and development program
3.

Australian strength sports supplies at the best price. We won't be beaten on any equivalent product
4.

We have the largest range of equipment including multiple different styles of lifting belts, and unlike others we are always in stock with over 3,000 belts in our inventory
5.

Great prices for wholesalers with a price list to suit all budgets
6.

Fast wholesale process with orders being processed, dispatched and received inside of five working days, faster for local businesses
7.

Fast friendly support service

Know the brand and its history
Founded in 2013, Harris Stability Systems quickly dominated the Australian Powerlifting market. We were the major sponsor for the Global Powerlifting Alliance World Championships, hosted by CAPO Australian Powerlifting in 2014 which was, and still is, the largest powerlifting competition of its kind in the world. Harris continue to be the major sponsor of CAPO. We have been the major sponsor for several Arnold Sports Festivals in Australia and will continue to do so in the future. In 2015 we expanded into the Australian Strongman market. We injected much needed funding to turn around a once dwindling sport into a now fast growing trend. Turning Harris Stability Systems into Australia's leading strength brand.
We are Australia's biggest sponsor in the strength community. We sponsor many athletes through our Pro Team as well as multiple events throughout the year in all types of strength sports. We are not pretend sponsors either, we back all our Pro Team and events with quality equipment, large prize money, flights and cash. Giving back to the strength community and helping the sports to grow is one of our major commitments.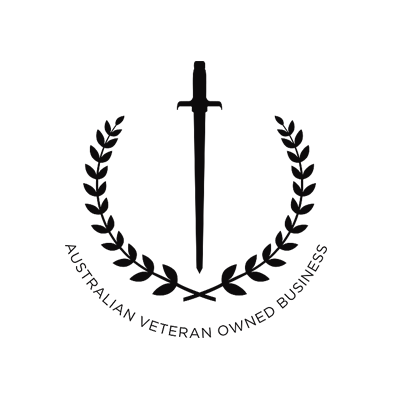 Who are we?
"when fitness in peace time can affect the outcome of death in war time, you push yourself to levels of endurance and pain you never thought you possibly could. Train hard because somewhere in the world right now someone is training to kill you!" -STEVE HARRIS
Founder Steven Harris served in the Royal Australian Army for eight years prior to starting Harris Stability Systems. Over the course of his military career he worked in many areas with his core role being Infantry. He deployed to Iraq and Afghanistan in direct action roles supporting international security operations. Steven held one of Australia's highest security clearances during this period and earned the following honours and awards:
-Australian Active Service Medal (AASM) with clasp Iraq 2003
-Australia Active Service Medal (AASM) International Campaign Against Terror (ICAT) Afghanistan with clasp
-Iraq Campaign Medal
-Afghanistan Campaign Medal
-Australian Defence Medal
-NATO International Security Assistance Force (ISAF) Medal with clasp
-Infantry Combat Badge (ICB)